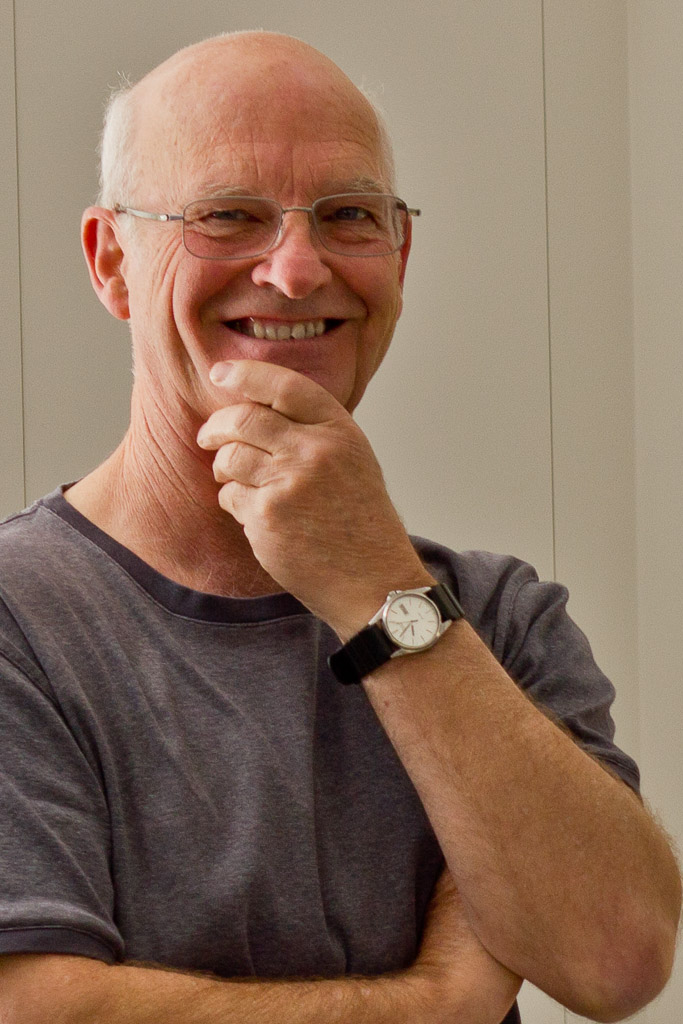 Statement
A long held interest in, and active participation within the landscape has been central to my art practice.
My works are concerned, in most instances, with the immediacy, the feeling of being within a landscape. That landscape may be the natural wilderness for which Tasmania is much celebrated, the four seasons as exemplified by a vineyard, snow and ice as experienced in the alpine regions, and more recently the changing mood and rhythm of the sea and surrounds as observed in Western Port, Victoria.
The approach taken to my painting has primarily been one of process – a process of exploring and applying transparent glazes over a pure white, textured base. This considered and systematic approach (commonly referred to as glazing) allows one to observe and arrive at tones and depth of colour not necessarily experienced by a single, direct application of opaque paint.
Although earlier works were of an expressionist composition, the more recent Western Port works reflect a more minimalist and abstracted approach whereby the primary interest is in the effect of changing light conditions within a marine environment. It is this translucency and transition in colour, as dictated by the ever changing weather patterns, that hold my interest and which I continue to explore in my work.
1/1/2019